How AI/ML-Enabled Demand Forecasting Boosts Logistics?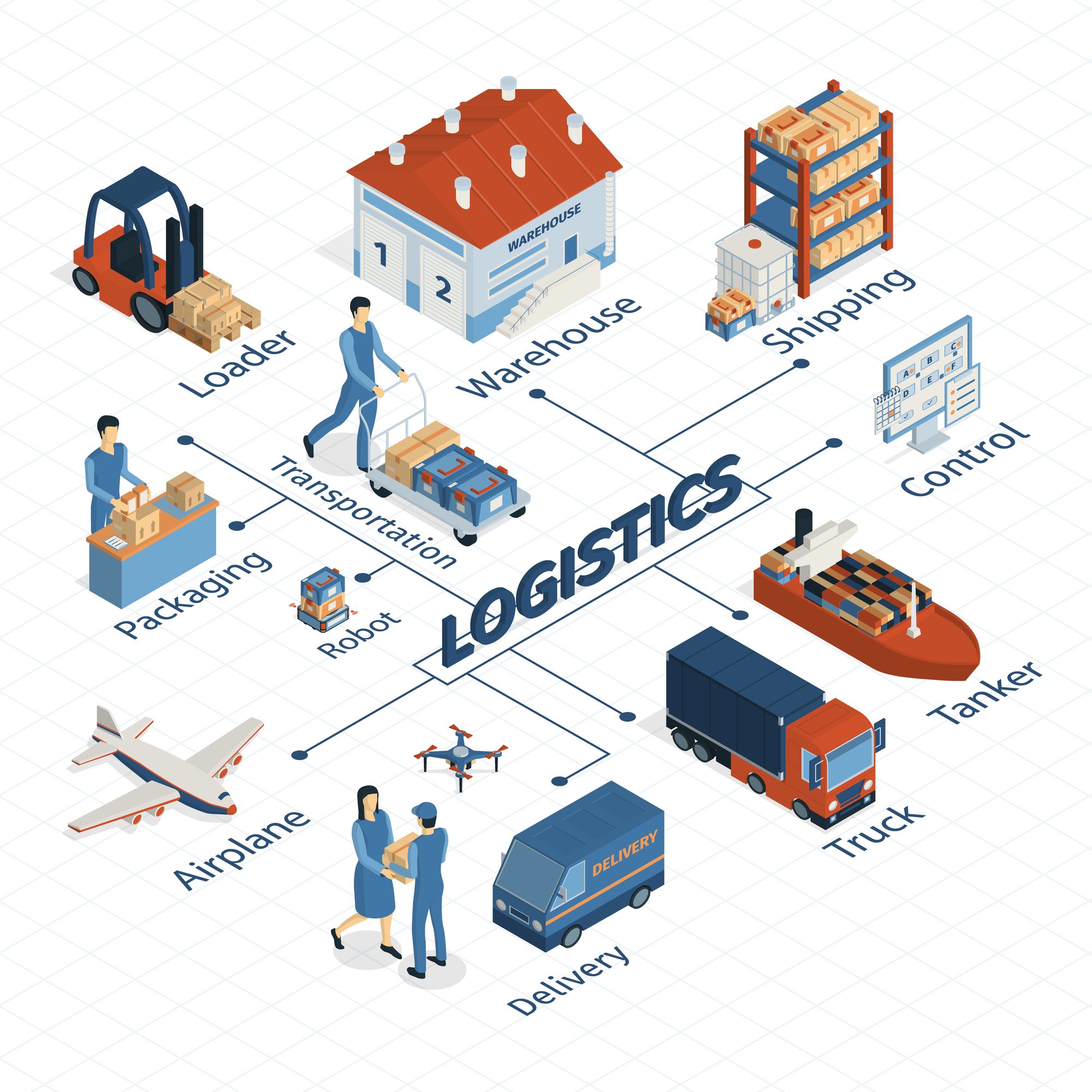 In the intricate world of supply chain management, logistics stands out as the area with the most potential for unpredictability. These complexities include a wide range of elements, such as erratic weather patterns, shifting fuel prices, and the mysterious expenses related to last-mile delivery. The growing use of Artificial Intelligence (AI) into demand forecasting is a ray of optimism in this confusing environment.
The switch to contemporary predictive techniques may seem difficult for a sector that has long relied on pen, paper, and manual monitoring. However, the unwillingness to accept this shift may unintentionally make operational planning more difficult for businesses that negotiate the complex web of supply chains.
We will explore how AI-enabled demand forecasting acts as a catalyst, increasing the success rates of logistics companies, in the discussion that follows. In addition, we will explore the countless advantages that these businesses may reap by mastering the art and science of demand forecasting.
What is AI/ML-Based Demand Forecasting and How Does It Work?
AI-powered forecasting, according to McKinsey Digital, can significantly reduce mistakes by 30 to 50% in supply chain networks. This improved accuracy leads to a substantial 65% decrease in lost sales due to items being out of stock, and it also cuts warehousing expenses by about 10 to 40%. AI is estimated to have an economic impact of $1.2 trillion to $2 trillion in manufacturing and supply chain planning.
Benefits of Leveraging AI in Demand Forecasting
Contemporary AI and ML technologies have ushered in a new era, replacing antiquated forecasting techniques with the concept of true demand sensing and shaping. Demand sensing involves the meticulous examination of a wide array of data sources and their interpretation in comparison to historical data, all accomplished through automation and machine learning. The result? Remarkably more accurate predictions, equipping businesses with the knowledge they need to make well-informed decisions and allocate resources with precision and efficiency.
By putting this knowledge to use in the creation of innovative new products, promotions, and marketing tactics, demand shaping broadens this understanding. Companies may grow their market share and scale, which will eventually improve their logistics operations, by thoroughly analyzing demand trends.
Automation and Improved Accuracy
Automating the demand forecasting process is one of its main benefits. By automating the labour-intensive tasks associated with forecast analysis, these algorithms lighten the load on planners. AI is capable of both data analysis and action suggestion. Planners can then approve these operations, activating widgets and processes that further streamline the logistics process.
How AI/ML-Enabled Demand Forecasting Boosts Logistics?
AI-powered demand forecasting offers numerous benefits that directly impact logistics operations. Here are some ways in which it enhances the logistics landscape:
1. Real Action Plans and Data-Driven Decision-Making
AI-powered demand forecasting tools offer comprehensive insights and give decision-makers access to a wealth of data. These cutting-edge systems generate complicated predictions and track real-time sales by taking into account a range of internal and external factors, including demographics, environmental factors, and online assessments. Because of this, supply chain managers may make more strategic decisions with more ease, which improves the effectiveness of their logistical operations.
For instance, artificial intelligence (AI) can estimate demand for critical components used in both common and specialist items, assisting companies in maintaining a smooth supply chain and minimizing production delays.
2. Asset Management & Efficiency
Having extra assets on hand serves as a safety net in the uncertain realm of logistics. AI-driven demand forecasting not only supports effective management of surplus assets but also optimizes asset usage.
To build an asset survival model, predictive algorithms evaluate the cost of failure and criticality of each asset. This approach determines the risk attached to each asset, enabling a list of maintenance tasks to be prioritized. The accuracy of demand forecasting greatly lowers the cost of inventory. Accurate asset demand forecasts weeks in advance enable businesses to even acquire subcontractors at more affordable prices.
3. Enhanced Flexibility and Response to Market Changes
AI and machine learning enable logistics networks to react to environmental changes more effectively. Real-time data analysis enables businesses to react swiftly to shifting customer demands, minimizing revenue losses brought on by product shortages and averting inventory overflow. In the end, this improved flexibility enhances service standards and customer satisfaction levels.
4. Cost Reduction and Profit Margin Improvement
AI-driven demand forecasting may result in considerable cost savings for the supply chain. Businesses may be able to reduce labor and operating costs by automating jobs and simplifying procedures. In addition, accurate demand forecasting reduces overstocking and hence minimizes holding costs. These price cuts directly impact profit margins, boosting the efficiency and profitability of logistics operations.
How Can AI Help Manage Supply Chains In Logistics?
AI can manage and significantly alter a product's supply chain. By doing so, corporate activities may be sped up and the efficient production and supply of the in-demand good can be ensured.
AI can estimate product demand and plan logistics to enhance service, reduce shipping costs, and save money. Artificial intelligence (AI) changes orders, predicts the market, and reroutes items in storage. These projections let businesses modify orders and send popular items to nearby warehouses.
AI can connect warehouses to find the best way to convey stock. Let's examine a few actual uses of AI in logistics:
Process Optimization for Shipping
AI has had a significant impact on transportation and logistics. Artificial intelligence can anticipate and track the most efficient shipping routes. Utilizing graph theory, machines can calculate the shipping routes that are the quickest and most cost-effective for your company. Since it helps them to locate routes that are both affordable and effective, this is especially helpful for businesses that service a range of clientele.
Delivery schedules vary depending on a number of factors. Companies may arrange deliveries at low-traffic periods and steer clear of peak traffic hours to ensure that their delivery personnel spend more time delivering to customers and less time waiting on the road. AI can also predict traffic patterns and busy times, which can eventually boost your company's productivity and profits.
Automated Warehouses
To build automated warehouses, large e-commerce corporations like Amazon are investing in robots and artificial intelligence. For years, Amazon has invested significantly in warehouse automation, purchasing businesses, recruiting specialists, and sponsoring competitions to identify cutting-edge solutions. Similar approaches may be used to integrate AI into logistics, particularly in operating your company's warehouse effectively, depending on the size and kind of your firm.
Inventory Management
An organization may concentrate on selling its items rather than managing storage with a strong AI-driven inventory management system. Beyond preserving supply, AI in inventory management also has the ability to anticipate demand. In order to understand client preferences and determine which items will soon be in demand and which may not garner enough interest, modern algorithms can evaluate enormous volumes of data. Worldwide, businesses and internet platforms frequently utilize the term "demand forecasting." Instead of depending on real-time demand, this enables firms to be ready in advance and manage their inventories accordingly. One of the most ground-breaking applications of AI in logistics is this.
Workforce Management
Your supply chain may require less administrative assistance with effective AI management. Other effects of AI on labor management are also possible. To guarantee that each individual is in the right role for them, AI is used to effectively recruit personnel, give on-the-job training, monitor and evaluate their daily performance, and identify their strengths and shortcomings.
A business may use AI to organize its hiring and training operations better effectively. This is especially helpful for new firms trying to hire staff or for established companies hoping to find the best applicants. Employee satisfaction increases as a result, and everyone benefits from more effective daily operations and better-suited work assignments.
Winding Up
AI and ML technologies are causing a significant revolution in the logistics sector. These developments are increasing supply chain safety, cutting costs, and boosting efficiency. The use of AI in logistics will rise as the technology develops, opening the door to even more innovation and development in the future.
Finally, AI/ML-enabled demand forecasting is transforming the logistics sector. Businesses may enhance customer happiness, cut expenses, and optimize operations by utilizing the potential of AI and machine learning. The future of the logistics industry has many opportunities and promises as it continues to adopt AI.